Email: Kristina B. Murphree | Phone: 402-492-9800 | Toll free: 800-889-9801 | Fax: 402-492-9336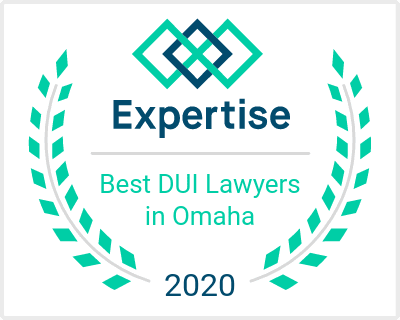 Kristina Murphree is a partner attorney at the Omaha, NE law office of Marks Clare & Richards LLC.
Sworn into the Nebraska Bar in 1986, this Omaha lawyer is ready to serve her clients with more than 30 years of experience in the court rooms, negotiation rooms, and in the small details only an experienced lawyer comes to know. With hundreds of cases under her belt, she understands there is no "one size fits all" legal solution. She is aware that two people with the same general legal issue can have very different views, goals, and hopes. She takes the time to listen to her clients and hear what they are hoping to achieve.
Kristina is driven by the desire to help others. She enjoys helping people achieve their goals regarding their legal cases. "I like meeting people and learning about their lives," she says. "I make sure the judge knows my client as an individual, not just a case number." Her main objective is to ensure her clients know they are bring heard, and see she is advocating for them in and out of the courtroom.
Kristina Murphree feels most in her attorney element when heavily engaged in litigation and trial work; however, she is always looking to resolve her clients case quickly and amicably in order to save them money. She is referred to as a "common sense" attorney. She does not look to fight for a position that is contrary to the law, and she is always willing to have difficult conversations with her clients regarding the likely outcomes of a case.
This attorney lives by her word and handshake. Attorneys on the other side know they can do business with her with a phone call. They know that at times they must leave a message, their calls will be returned.
While being a lawyer is in Kristina Murphree's bones (her father an attorney and her mother a teacher), she is not without a greater perspective. Prior to being an attorney, she supported herself through school with many part-time jobs, including as a waitress and fry-cook at McDonalds. Upon completion of her education, becoming a lawyer was her first full-time job. She has been dedicated to the practice of law and the advocacy of her clients ever since.
One of Kristina's biggest role models is Nebraska's former Douglas County District Court Judge, Jerry Moran. She worked as a prosecutor with him in the Douglas County Attorney's Office (before he became a judge). She continues to live and practice by his words; "Try to do the right thing and always tell the truth."
Kristina grew up in Salina, Kansas. She attended the University of Kansas for both her undergraduate degree in American History and her Law Degree. After graduating from Law School, Kristina followed her husband to Omaha, Nebraska. Together they raised their family in Omaha and are now die-hard Blue Jay and Cornhusker fans.
In the few moments Kristina is not reading up on the new laws, reviewing her case materials in preparation for a trial, or meeting with a client to discuss case strategy, she enjoys her time with her husband and adult children. She believes there is nothing better than exploring places with the ones you love. She also loves to cook, but she hates to clean. She says "fortunately, my husband loves to eat and doesn't mind cleaning," which just goes to show she is always looking at how the scales remain in balance.
Areas of Practice
Divorce (Family Law)
Paternity
Modifications
Custody and Child Support
Adoption
Gaurdianship and Conservatorship
DUI
Misdemeanors
Felonies
Federal court
Criminal Justice Act attorney


Education
Juris Doctorate: University of Kansas Law School, Lawrence, Kansas, May 1986
Bachelor of Arts: History: University of Kansas, Lawrence, Kansas, May 1983
Admitted to Practice
Nebraska State Courts – 1986
U.S. District Court District Court of Nebraska – 1986
Representative Cases
Professional Philosophy
"Listen carefully, advocate zealously and treat each client as an individual."
Professional Experience
Marks Clare & Richards, PC, LLO
January 1, 2013 to Present
Member of a midsized West-Omaha firm. Litigation attorney specializing in family law and criminal law. Family law includes: divorce, paternity, protection orders, contempt hearings, guardianship, conservatorship, adoption and modifications. Criminal law includes: felonies, misdemeanors and traffic.Practice in District Court, County Court, Juvenile Court and Federal District Court.
Murphree Law Office, PC, LLO, Omaha, Nebraska
June 1,2008 to January 1,2013
Sole proprietor of Murphee Law office, PC, LLO. Litigation attorney specialized in domestic relations cases including divorce, paternity, protection orders and modifications. Other areas of practice include criminal defense, contempt hearings, adoption, guardianship and conservatorship. Practiced in District Court, County Court, Juvenile Court and Federal District Court.
Associate Attorney: Berkshire & Burmeister, Omaha, Nebraska
January 2002 to June 2008
Associate attorney for the law firm of Berkshire and Burmeister, formerly known as Berkshire and Blunk. Litigation attorney focusing on family law, criminal defense, collections, and general civil litigation.
Deputy Douglas County Attorney: Douglas County Attorney's Office, Civil, Omaha, Nebraska
May 1992 to 1997
Deputy County Attorney specializing in civil litigation, advising Douglas County elected officials, boards and departments. Responsibilities include representing the county in federal civil rights cases, state tort actions, workers' compensation court, N.E.O.C. administrative proceedings, civil service hearings, labor negotiations, and eminent domain actions. Represented and advised the Douglas County Board, Douglas County Hospital Board, Douglas County Correctional Center, Douglas County Heath Department, and Doughlas County Pension Committee. Reviewed inheritance taxes and represented the State of Nebraska in Civil Commitment Hearings.
Deputy Douglas County Attorney: Douglas County Attorney's Office, Criminal, Omaha, Nebraska
January 1987 to May 1992
Deputy County Attorney specializing in criminal prosecution; 4and half years prosecuting felonies and 1 year prosecuting misdemeanors and preliminary hearings. Prosecuted cases from the filing of criminal charges through trial and sentencing. Developed trial and communications skills during 25 jury trials and extensive courtroom experience.
United States Criminal Justice Act Attorney for District of Nebraska:
A Panel– 2002 to Present
Kristina is proud to serve as an "A" Panel Criminal Justice Act Attorney.  As an "A" Panel attorney, Kristina is appointed to represent indigent clients in the most serious federal felony cases.  Most of Kristina's client's are facing sentences of ten years to life in prison.
United States 8th Circuit Practice Committee:
January 2013 to Present
Kristina is honored to serve as a practicing attorney on the 8th Circuit Practice Committee.